How To Insert Header And Footer In MS Excel 2010
A header is a set of information that appears at the top of each printed page while footer appears at the bottom of each print page. In MS Excel by default, the worksheet does not have any headers or footers.
Adding Header and Footer
• Choose Page Setup dialog box, followed by Header or Footer Tab.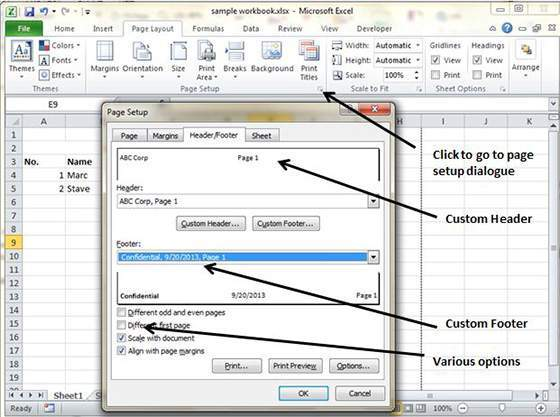 Other header and footer options
When you select a header or footer for your worksheet, you can find some more option by going to Page Layout view, followed by Header & Footer, Design, Options. Here you will find some extra controls like:
• Different First Page – This will help in specifying different header and footer for the first printed page.
• Different Odd & Even Pages – It specifies a different header or header for odd and even pages.
• Scale with Document – This will resize the font size in header and footer as document is scaled for printed.
• Align with Page Margins – This helps in aligns the header and footer either with left margin or right margin.
Tags How To Insert Header And Footer In MS Excel 2010MS Excel Tutorial
You may also like...
Sorry - Comments are closed
Australia
Unknown
Humidity: 65
Wind: 9 km/h