How To Perform Spell Check In MS Excel 2010
MS Excel comes with Spelling check feature that can help in getting rid of spelling mistakes.
Spell Check basis
• To access the spell checker, go the Review and click on Spelling or simply press F7.
• Now, select the range option before activating the spell checker.
• After the checking, the worksheet if spell checker finds incorrect words then it will display the Spelling Dialogue with suggested options.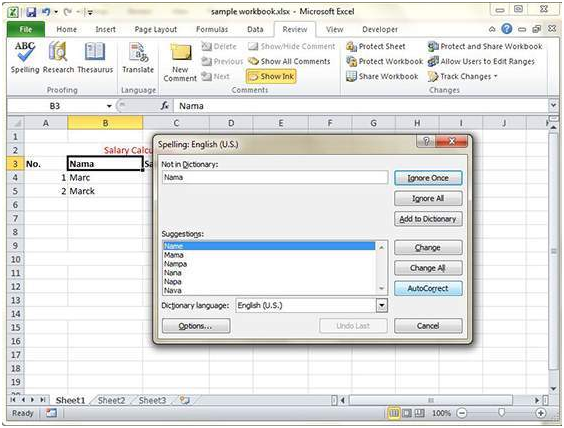 Exploring options
Spell Check dialogue offers various options which includes-
• Ignore Once – It ignores the word and continues with the spell check.
• Ignore All – It ignores all the word and doesn't offers suggestions.
• Add to Dictionary – The incorrect word will be added to the dictionary.
• Change – It helps in changing the incorrect word with one from the Suggestions list.
• Change All – All the selected words will be changed as per the words in Suggestions list.
• AutoCorrect – It adds the misspelled word and it correct spelling to the AutoCorrect list.
Tags How To Perform Spell Check In MS Excel 2010MS Excel Tutorial
You may also like...
Sorry - Comments are closed
Australia
Unknown
Humidity: 65
Wind: 9 km/h