Best Low Light Cameras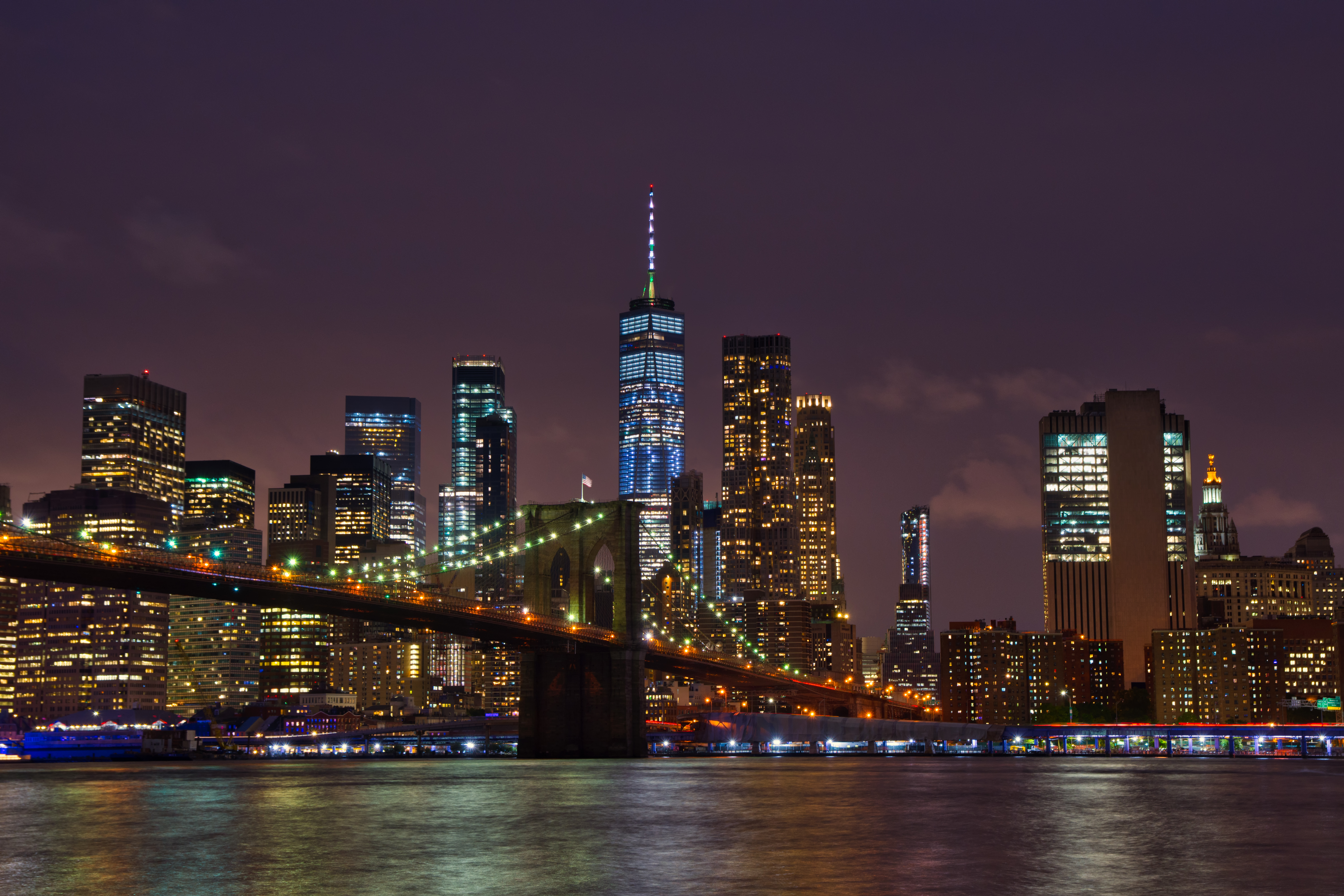 Best Low Light Cameras
Low light photography is about capturing photos when lighting conditions are less than ideal. Sometimes the best pictures can only be taken in the dark but without the right camera, the moment can be lost. Low light cameras are designed to work at their best when there is limited light available so you'll be always prepared.
If you have ever tried taking a picture in low light but the results don't live up to the expectation, you'll understand how annoying it can be. These issues can be put to bed with a good low light camera.
We are going to provide a list of the best low light cameras and best low light cameras for video on the market right now, with a link to their purchase page so you can try them out for yourselves.
The Low Light Camera Reviews are Split Into Two Parts:
1. A list of the best low light cameras;
2. What to look out for when buying a low light camera.
We'll cover the top brands and list some devices at various price points so that anyone reading can find an excellent low light camera that they can afford.
So, let's start with part one. Here is a list of the best low light cameras you can buy right now. Note that the order does not reflect rankings.
The Nikon D850 is one of the best cameras for low light conditions you can buy. In fact, some would go as far as to say it's one of the best low light cameras ever made. It's centred around delivering high sensitivity and incredible detail with great speed. While it is available for a premium price, you get what you pay for. It's also ranked as Amazon's Choice to certify it's quality.
It features a full-frame illuminated sensor that produces stunning images no matter where you take a picture and an ultra-wide lens for capturing the moment and all its surroundings. The CMOS sensor contains a mouth-watering 45.7 megapixels to get even the biggest camera buff weak at the knees. It also gathers light efficiently thanks to its no optical low-pass filter.
It has a high ISO range of 64-25600 that can be expanded to 32-102400. With practically no cropping and up to 9 fps1, this low light camera will have you taking photos continuously at full resolution. The D850 also comes with impressive autofocus, with 153 focal points and 99 cross-type sensors for rapid tracking. The end result is a detailed photo no matter how dark your environment.
This device enables you to capture 8K6 and 4K time-lapse movies with new levels of sharpness and detail and slow-motion pictures up to 120 FPS at 1080p. The EXPEED 5 image processor is incredibly quick so it'll have no problem recording the scene in full HD.
For those of you that are on a budget, there are plenty of other cameras on this list that we would recommend. For those that aren't constrained and can afford it, it should be high on your list of purchases.
The Panasonic LUMIX GH5 is around half the price of the Nikon above but don't let the drop in price convince you that there is a drop in quality. Far from it. This camera is suited for both amateurs and professionals.
The brand's flagship Micro Four Thirds Mirrorless camera is compact and offers beginners a lot of features that even the professionals would love – the difference being that the GH5 is very easy to use.
They have included a new 20.3-megapixel sensor that can capture pictures in low light conditions, boosted by its high-dynamic range capabilities. The low pass filter (LPF) has been designed to retain as much light as possible will keep protecting the low-light colours that make dark imagery so beautiful.
It also has a wide ISO range from 200-12800 and the ability to record video in stunning 4K making it a solid choice for artists that love posting to social media or creating memories for themselves.
The GH5 also boasts 4K video shooting, perfect for anyone that wants to start a career in video or vlogging. It also comes with a 5-axis stabilisation system that reduces image shake for smooth, detailed images and videos.
Another reason why people love using GH5 is because of its versatility. It's compatible with any LUMIX MFT lens so you have a range of options to capture the setting exactly how you want it.
Finally, the GH5 is lightweight and the shell is made from a tough magnesium alloy, able to withstand drops from bumps in the street. It's portable and can be taken anywhere. For great quality low light photos at a reasonable price, you should definitely consider this camera.
The Canon EOS 5D Mark III is another premium low light digital camera. This flagship product is one of Canon's best cameras for low light situations, featuring a strong 22-megapixel resolution combined with a DIGIC 5+ processor to capture detailed shots regardless of the time of day.
This Canon camera also has a new 61-point high-density reticular AF including up to 41 cross-type AF points with f/4.0 lens support and 5 dual diagonal AF points. All this enables you to shoot blur-free images regardless of the conditions.
The Viewfinder shows everything you need to see to make the best shot. It has a wide range ISO setting of 100-25600 (L:50, H1: 51200, H2: 102400) for shooting from bright to dim light and a DIGIC 5+ Image Processor for enhanced noise reduction and exceptional processing speed.
The features don't stop here. For those of you that love to shoot video in low light, this Canon camera can record in 1080 HD, allowing you to create professional standard videos, even if it's just for personal use.
Whether you're in the studio or you need a device to capture the moments that matter, this low light camera is an excellent option.
The Sony Alpha A6500 was built with low light performance in mind. It comes with an ultra-sensitive sensor that takes in as much light as possible to produce crisp, detailed pictures. To make it even more effective, the camera comes with a wide aperture and an ISO range of 100-25600 that can be expanded to 51200 should it be required.
There is also the five-axis in-body stabilisation feature to keep it steady for the various number of shakes that come with mounting an extra lens.
For enhanced user experience, Sony has included touch panel functionality for quick and intuitive AF area selection in either LCD or Viewfinder shooting. You also get extremely fast autofocus and 425 focus points that capture great shots and detect objects even in the toughest outdoor conditions. There's also the built-in flash that can be adjusted with just the touch of a finger. For low light situations, this feature can prove to be very handy.
If this isn't enough to convince you yet, it has 11fps continuous shooting for over 20 seconds, 4K capabilities, built-in noise reduction features and can fit in your pocket with ease. Previous buyers also seem to like it, as it's ranking as an Amazon Choice product.
For those of you that want a great camera for a great price, the Sony Alpha A6500 Compact System Camera is the one for you. While the battery is average, there aren't that many complaints to be made.
Sony is perhaps one of the best at making low-cost cameras. They make their second appearance on the list of best low light cameras with the Sony ILCE6300LB Compact System Camera.
This device continues the theme of wide apertures that comes with Sony products. As you know, the wider the aperture, the more light that can enter, making your shots brighter in low light conditions. Considering it has 24.2 megapixels to back it up, you can be sure that you get a high-quality output.
This mirrorless digital camera is one of the best on the market. It comes with a crop sensor that delivers high-quality stills and videos. The ISO range maxes out at 51200 meaning that you'll be able to use it in most, if not all low light conditions.
If you plan you take moving images, take advantage of the 120 fps display mode to keep track of the object. It will autofocus on the object incredibly quickly. In fact, Sony even claim that their autofocus feature is one of the fastest in the world.
The Sony ILCE6300LB Compact System Camera is easy to use, coming with high contrast and high-resolution XGA OLED Viewfinder for accurate image confirmation. Sony clearly focuses on creating an enjoyable user experience and have achieved it with this great low light camera.
All of these great features are contained within a weather-sealed magnesium body, able to withstand even the toughest of shooting conditions. And like the A6500, it also has 4K recording capabilities for great depth and detail and is able to reduce noise very well.
This low light camera is available for a great price and is definitely worth considering for those of you that are new to photography or working on a budget.
The Olympus OM-D low light camera has one of the most powerful and reliable sensors available right now. Its 20 megapixels Live MOS sensor may not have as many as some others on this list but it sure does produce great images in low and dim light conditions. This is thanks to its 50.0 sensors shift high-resolution mode that takes multiple shots while moving and stitches them together.
Like the Alpha A6500, it comes with a 5-axis stabilisation feature that will keep you taking steady pictures even when adding extra attachments. There are a number of autofocus points on the OM-D and by that, we mean there are more than 120 of them. This enables you to experience many levels of contrast and capture the perfect image.
We must also mention the 60FPS burst mode that comes with this low light camera. For those of you that want to capture images of fast moving objects, you'll get a sharp, detailed and most importantly, still and blur-free output.
The OM-D camera has an ISO range of 160-12800 and lets you adjust the white balance settings for the perfect contrast. While this may not matter as much for recreational use, professionals will get a lot out of this feature!
If there was just one thing that could hold this device back, it would be the battery life. However, if you have a spare then it won't be too much of an issue. The OM-D is a great all-rounder and will serve its purpose well in low light conditions.
Continuing the list of best low light cameras and we come to the Nikon D750. It is more affordable than some of the other Nikon cameras on this list but still delivers just as well. It comes with ISO up to 12800 and -3EV sensitivity.
The next notable talking point about this camera is its highly-responsive 24.3 megapixel CMOS sensor. It works well in very low conditions and in some cases, you don't even need to use the flash. The D750 has a relatively large aperture that allows plenty of light to filter through the lens.
It also has a remarkable autofocus feature. With a 51-point sensor, it can lock onto objects in a matter of seconds and keep track of its movement, no matter how fast it moves.
The D750 comes with Auto ISO control, allowing smooth exposure transitions even if you shoot in manual mode. Even if there's ISO invariance, the D750 can shoot at a low ISO setting without the risk of generating additional noise.
There are some cameras out there that, while they may have great image quality, they end up sacrificing on overall performance. This does not apply to the D750. This is because its flagship EXPEED 4 image-processing engine ensures image rendering is quick for both still images and video content. You'll be able to continuously capture the vital moments. Shoot videos in full HD at 1080p at 50p/60p with markedly reduced noise and false colour.
Overall, this is a solid low light camera that you'll thoroughly enjoy using for personal or business use. If you need to upload your pictures or videos away from home, connect to other networks with the built-in WiFi.
This is perhaps one of the best value for money low light cameras on the market. The Canon EOS 6D performs excellently in low light conditions and at a very modest price point!
It's a mid-range, full-frame camera that does exactly what you need. It comes with a 20.2-megapixel CMOS sensor that brightens up even the darkest of surroundings. However, it does not being too much light to the image that you lose the dark effect.
Coming with an ISO range of 100 to 25600, the EOS 6D enables you plenty of shooting options to produce clear cut pictures. There is also an 11-point autofocusing feature for added precision.
This low light camera makes it easy to navigate through the different settings with a large LCD display. It also makes it useful for viewing the image from a number of different angles. To top it all off, the EOS 6D has 4.5 FPS capabilities that, while it doesn't compete with other low light cameras on this list, is great for taking shots at mid-range.
If there's a downside, it's that it can't take videos but considering the price, it's really not that big of a deal.
Fujifilm is well-known for making great cameras that render crystal clear images. They pride themselves on producing vibrant colours and that's exactly what the X-T2 delivers.
Going back to the previous criteria, a great low light camera needs an awesome sensor, wide ISO range, noise reduction and white balancing. The X-T2 does all these things exceptionally well.
Firstly, the X-T2 comes with a 24.3 megapixel CMOS sensor with a no low-pass filter that can detect light in even the darkest conditions while reducing the appearance of false colours. It also has a wide ISO range up to 12800 (but expandable to 51200) enabling you to find the perfect picture. Even as you go up towards the higher settings, the camera does a great job at reducing noise.
Next, it's worth noting the processing power. The X-Processor Pro gives the X-T2 a huge boost in performance compared to previous models. If reliability is important to you, this could be something that tilts the X-TS in your favour.
It's not bad at capturing moving objects either. It features AF-C Custom Settings for even higher accuracy in focus-tracking moving subjects, regardless of your surroundings. With 100 FPS capabilities, you'll love using the X-T2.
To top it all off, the X-T2's body is highly-durable, meaning you can take it anywhere and not fear for its life if it slips out of your hands. With 63 points of weather sealing, there's no need to fear damage from the rain or wind. Even in the toughest of conditions, the X-T2 performs exceptionally.
This low light camera is an excellent option to have and you don't have to break the bank to get it.
Nikon make their third appearance on this list of best low light cameras with the D6500, especially for the price tag! It's another low light camera that falls into the budget category but packs a punch nevertheless.
It boasts a fantastic 24.3-megapixel sensor combined with an ISO range of 100-25600. That's some serious power; you won't have trouble detecting light with this device that's for sure!
However, as we know, with great ISO comes great noise. To combat this, Nikon has given the D5600 the Expeed 4 image-processing engine to produce detailed images even at high ISO. You'll also notice how quick the camera is to autofocus on an object.
It also comes with a large LCD vary-angle touchscreen and 1,037 k-dot resolution, optical Viewfinder for 95% frame coverage. There is also excellent video shooting features; record smooth, highly-detailed Full HD video clips at frame rates of up to 50p/60p with the D5600.
There's plenty to be excited about with the D6500. If you end up going with this device, I doubt anyone will find a reason to convince you otherwise!
The Canon EOS 5D Mark III covered earlier proved to be a great low light camera. Its big brother, the EOS 5D Mark IV, may take it that extra step further. This DSLR camera delivers exceptional image quality. It is packed with huge ISO power, coming in with a standard range of 100-32000. If needed, you can even expand it to as much as 50-102400!
It's safe to say that low light should not be an issue for this camera. The full-frame 30.4-megapixel full-frame CMOS sensor is perfect for versatile shooting and comes with cross-points for expanded vertical coverage. With all this in mind, the 5D does very well at reducing noise in all its images. You don't need to go to photography school to take inspiring images with the 5D Mark IV.
Mark IV also has superb while balance abilities. It's pretty much the whole package in terms of what a low light camera should be. Again, just like the Mark III, Mark IV comes with an LCD touchscreen monitor for ease of use. To make the user experience even better, the 5D Mark IV comes with impressive 61-point autofocus with 41 cross-type points to lock into anything even in the darkest conditions, up to -4 EV and the ability to shoot videos up to 7 FPS in 4K. For good measure, there's also a great stabilisation system built into the device.
While this all sounds amazing, there's one thing that must be said about it: price. It's certainly not a device that you'd buy for the sake of it but for regular or professional use, the 5D Mark IV is a great choice.
The Sony Alpha a7 III mirrorless camera is the latest model that fits into the premium category. It comes with a full-frame 24.2-megapixel sensor and an impressive ISO range of 100-51200 that can be expanded to 50-204800 if required.
The a7 III is ideal for recording high-end videos, able to record with 4K resolution and slow-motion presentations. With built-in stabilisation, you won't miss a thing and continue capturing the perfect moment.
Sony has packed a lot of features into this device but none of them has sacrificed performance just so they can be included. It has very long battery life, comes with an articulating LCD touchscreen to easily make setting changes and an electronic Viewfinder to find the optimal framing style.
The a7 also is also customisable. You can fit Sony or third-party lenses to the device for flexibility so if you have spent big money on a lens in the past, you may not to do so again – just use it on the a7.
Finally, the autofocus feature has 693 focus points. This sounds like a lot and it is. In fact, it's more than the majority cameras for low light out there. If autofocus performance is one of your prime requirements, this camera should be near the top of your list.
The final device on this list of best low light cameras is the Canon EOS 80D. However, don't think that it's the worst of a good bunch because it is still a very good low light device. It is best suited for capturing mid-range shots and is suitable for both amateurs and professionals.
The 80D comes with a 24.2 megapixel APS-C CMOS sensor, a DIGIC 6 image processor and an ISO range of 100-16000 for stills and 100-12800 for videos. You are able to take high-detailed shots in the upper ISO range without much noise thanks to its analogue-to-digital converter chip. There's no need to change aperture or shutter speed.
The 80D also has an efficient autofocus system, with a 45-point all cross-type mechanism that quickly and accurately detects objects even in the darkest of conditions. It even has the ability to focus down to -3EV for autofocusing during dim lighting conditions.
There is also an articulating LCD touchscreen that makes changing between settings easy and quick. With an optical Viewfinder, the 80D gives you plenty of choices for framing the shot.
Finally, the intelligent Viewfinder with 100% coverage and large intuitive Vari-Angle LCD touch screen make it easy to creatively compose your shots, while its built-in WiFi feature makes it simple to connect and share to a smart device and capture photos and movies remotely.
It's a fantastic product and considering the features it has, it's available for a reasonable price. With common settings, it's a great all-rounder when you want to capture the moment with minimal fuss or effort. Definitely one worth noting down.
That was part one.
This next part of the article will show you factors you should pay attention to when choosing a low light camera. If you know what you're looking for, you'll be in a better position to choose a device suited for your needs.
Things To Consider When Buying A Low Light Camera
Sensors
First and foremost, you need to consider the sensor when buying a low light camera. Sensors detect the amount of light in the area. A camera with a great sensor will be able to make great shots in the dark.
Full-frame cameras capture the most light and often outperform crop sensors or Micro Four Thirds (MFT) cameras. On the other hand, full-frame cameras tend to be heavy and come with larger price tags than crop sensor or MFT cameras.
You will need to spend a little more to get better quality sensors but they make up for it when taking pictures or videos in the dark.
ISO And Noise
ISO is a measurement of how much light your sensor can capture. It's represented as a range; the higher the ISO, the more sensitive the sensor is to light. For low light conditions, you should generally look for cameras that have a high-end ISO.
However, with high ISO comes an increase in noise. Noise is the distortion in a photo's brightness and colour, essentially making it unpleasant to look at. You can reduce the amount of noise in an image by shooting at lower ISO
The best low light cameras come with noise balancing features so you can continue to take great shots all night long.
Autofocus
There are three types of autofocus: contrast detection, phase detection and face detection. If the camera has all three detection systems, it's a great option.
Low light cameras need an autofocus system that locks onto the object quickly. Autofocus is rated in points and these vary based on the camera's system. Generally speaking, more points means better autofocus.
DSLR Or Mirrorless
DSLR stands for digital standard-lens reflex. It's another version of the older SLP format but uses digital imaging sensors to take photos. As light enters the lens, it bounces off a mirror into the Viewfinder. The mirror is then flipped when you hit the shutter button to reveal the digital sensor that takes the picture.
When a low light camera is referred to as a mirrorless camera, it means that it doesn't have the built-in mirror that a DSLR camera has. For this reason, mirrorless cameras cannot preview the image through the Viewfinder, making them lighter and portable.
Lens And Aperture
A camera's aperture determines how much light reaches the sensor. In theory, any lens can work for low light but in reality, the best low light cameras use lenses with a wide aperture.
It's worth noting that mirrorless lenses are different from those used on DSLR. Lenses designed for mirrorless lenses only cannot be used on DSLR bodies whereas some DSLR lenses can be adapted for mirrorless devices.
Shutter Speed
The slower the shutter speed, the more light that can enter. However, if the shutter speed is too slow, you will end up with blurry images.
White Balancing
White balancing is the process of removing unrealistic colour casts in an image so that things that appear white in person are rendered white in the photo. While most cameras should come with automatic white balancing features, it may be useful to have a device that lets you adjust it manually in case the camera over/under adjusts by itself.
For amateurs, this is probably not a deal breaker but for professionals, it's certainly worth noting.
Flash
Low light cameras with built-in flash enable you to adjust the lighting on the setting. While this can be handy in some circumstances, the flash range is usually limited meaning that it's not uncommon to light the distance between you and the object rather than the object itself.
Best Low Light Camera
Our preferred budget low light camera is the Sony ILCE6300LB Compact System Camera. There's plenty to get excited about for such a low price, including the wide aperture that captures a lot of light and its lightning fast autofocus.
In terms of premium low light camera, we would choose the Canon EOS Mark IV. It has everything you could ever need, such as huge ISO power combines with great noise reduction.
Conclusion
While it can be tough to shoot great images in low light, a good low light camera can make all the difference. Instead of worrying about how you're going to best capture the moment, you'll enjoy the experience.
We covered the best low light cameras and best low light dslr you can buy right now and the things to look out for when it comes to choosing the one for you. No matter when you need them or the size of your budget, at least one of the cameras on this list is sure to help.
Copyright Clarified.Com. All Rights Reserved.
You may also like...
Sorry - Comments are closed