How To Choose A Gaming PC: Should You Buy Or Assemble A Laptop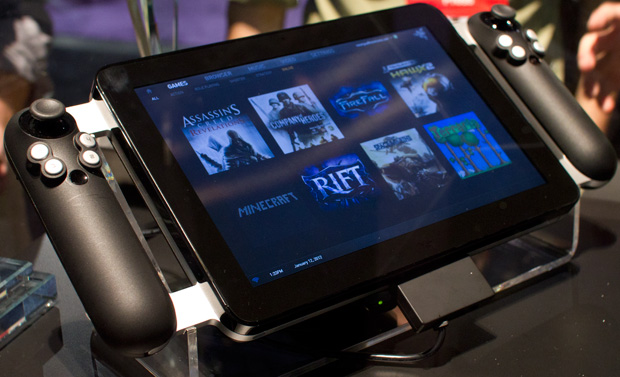 Most of the people find it difficult to decide which kind of gaming equipment you should invest in after saving up the money. Here are three main options available for a game enthusiast and each have it own merit and demerit.
Steps To Choose A Gaming PC
Build a custom PC
Building a custom PC requires a person to buy all the requisite parts as per his preference and knowledge. It is widely known that custom PC offers great value for money along with better performance and upgradability. It is also a most nerve-racking process as one has decide on everything from the motherboard, processors to graphics card and one has to also ensure its compatibility with each other. The cost of custom PC varies as per the parts used by the person. For playing League of Legends, one has to shell out around $600 for all the parts but for running graphics intensive games, one has to get better graphics card coupled with a 4K resolution monitor.
There are lots of resources available for people who are looking for building PC on their own. Reddit's BuildMeaPC community offers a great place to get who the prices of different parts and exactly how to build a PC on your own. YouTube videos, communities and forum are available on the net which can be found by quick web browsing.
Buy Prebuilt custom desktops
If you are not willing to immerse into the world of understanding, the different tricks of efficient building of Custom PC on your own, then go for pre-built custom desktops. CyberPower PC is one of the best custom PC manufacture who has a great range of available options in terms of parts and process which can easily fit within your budget. A person is just required to tell them their prerequisites for the custom PC and the activity they are eager to perform on it along with the budget.
They will provide the best custom built desktop which will cost a little more than building on your own. There are also other manufacturers like Digital Storm, Velocity Micro and iBuyPower who offers a wide range of desktops at different price points. These PCs can easily provide you best gameplay experience on the popular titles on like Crysis 3, The Witcher III and others.
Buy gaming laptops for portability concern
Gaming laptops are becoming a rage due to their amazing specifications which suits the gaming requirements and their portability advantage. A person is just required to buy one, turn in on and start playing the favorite titles in straight forwarded manner without any hassle. But gaming laptops are lot more expensive than other two options.
One is also required to buy an external mouse for playing purpose as it is not easier to manage the game play through the limited movement provided by trackpad. It offers a great opportunity to indulge in gaming for few hours anywhere whether to kill your time in office or in home. However, the gaming laptops are notorious for having heating issues which emerges after a few hours playing which is a concern.
You may also like...
Sorry - Comments are closed