How to Fix the Wi-Fi No Hardware Installed Error on Mac OS X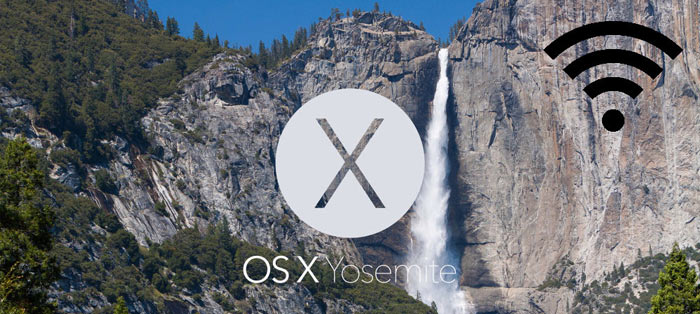 Most of the Mac users suffer from Wi-Fi connectivity issue after bringing their device back from sleep. This peculiar issue doesn't get resolved even after rebooting the Mac laptop nor it offers any new ways to connect again to the Wi-Fi. Here is fix which can help you in resolving this issue and getting back the Wi-Fi connection on your device.
Understand Mac OS X
MacBook usually loses the track of devices which are supposed to be powered on and off after it wakes from the sleep. Therefore it couldn't locate the Wi-Fi devices and starts giving out the notorious 'Wi-Fi: No hardware installed error'. Mac devices possess a SMS which is a subsystem which controls a variety of functions like battery charging, power management, LED indicators, keyboard backlighting, sleep and wake mode and others. Whenever a device goes in or out of sleep mode SMC takes the control of saving battery by determining which devices or features should be powered on or off. Once a Mac devices wakes up it gets a wrong signal each time which makes it think Wi-Fi adapter is powered off and it begins the error.
Reset the System Management Controller
Most of the Apple devices now come with non-removable battery and Mac devices are one of them. First a user is required to close down all the apps running on the system and then perform these simple steps which will allow you to fix the Wi-Fi problem within a matter of seconds.
Step 1: Plug your laptop to any power source.
Step 2: Press and hold a combination of keys together at the same time. Control + Shift + Option + Power keys.
Step 3: Now release the keys.
Step 4: Press the power button to turn on the device.
This will certainly help you infixing your Wi-Fi issue straight-forwardly.
Tips for users with Older MacBook having removable battery
There are a number of users who are using MacBook which features the removable battery and they also suffer with the Wi-Fi problem every then and now. The method for resetting the system management controller is bit different for these users.
Step 1: Unplug the laptop from power source.
Step 2: Remove the battery.
Step 3: Press and hold the power for 5 seconds.
Step 4: Now put back the battery and turn the device on.
This will help in resolving the Wi-Fi problem and you will be able use internet connection like before without much hassle.
Tips for resolving Wi-Fi problem in Mac Mini, Pro or iMac device
Some users doesn't actually use the Apple desktop variant but still face the same Wi-Fi issue. Here are some simple steps which will help in resolving the Wi-Fi problem.
Step 1: Turn your device off and unplug it from the power source.
Step 2: Wait for more than 15 seconds.
Step 3: Plug-in your device and turn it back on.
Now your device with start accepting the signals from the Wi-Fi adapter and you can easily resume working with your device like before.
You may also like...
Sorry - Comments are closed