4 Best Ways To Share Large Files For Free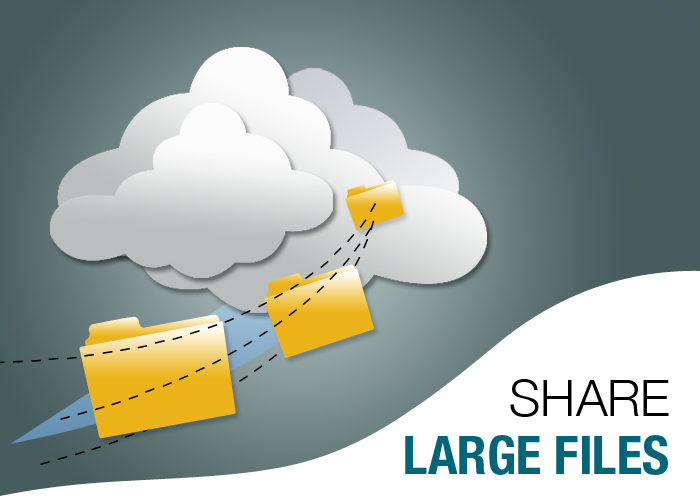 Most of the people rely on using pen-drives and other external storage devices for sharing files and folders offline. But it becomes tricky when same has to be done in the online sphere. If you are looking forward to share music, photos or other files online with your friends and family staying far away then get to know some of best file sharing option available at your disposal. Most of these file sharing software and platforms doesn't require users to even sign up and one is simply needed to upload the large files and share the unique URL with friends and colleagues. Here are some of the best ways to share large files online in the safe, secure and swift manner.
Best Ways to Share Large Files for Free
Google's Dropbox simply takes the prime position in the free online storage options available today. Dropbox allows users not just upload large files but also offers a robust solution to share files across the computers. Signing up on Dropbox has a limit of 2GB storage which is enough to send large across the computers with ease and simplicity.
Just create a Dropbox account install the same on your computer for free; it works well with all the operating systems like Windows, Linux, Mac and IOS. Put the files in the Dropbox folder and it will automatically be uploaded on the cloud storage when you get connected with internet. Now install dropbox on other computers you use or simply share the folder with your friends and colleagues.
FilesOverMiles doesn't even require any sign up and offers unlimited amount of file size sharing. It works on the basis of peer to peer network which means the users and any other person with whom the unique URL has been shared with. Once a particular has been successfully shared then simply close the browser and file sharing will be completed.
File mail offers one best and most secure way to share large files without the need of signing up. It allows the user to send to as large as 2 GB file at a time. Its web interface is known to be extremely user-friendly and easier to understand and make use of. Users can easily upload multiple files at a time and it can be downloaded anytime within next three days by the friends with whom files is being shared.
Pando is another file sharing alternative which allows its users to send and receive files as well as folders worth 1GB in size. Pando requires a user to register on its website, download and install the software on the computer. It works on the peer-to-peer file transfer system which makes the sending and receiving of files extremely swift and easier.
Peer-to-peer network based file sharing softwares offers reliability and much faster sharing avenue than other alternatives. Dropbox is simple and best in its own regard as it can even be used on the Android and iOS devices alike which help in increasing the productivity levels.
Tags Best Ways To Share Large Files For Freehow to share large filesshare large files free
You may also like...
Sorry - Comments are closed